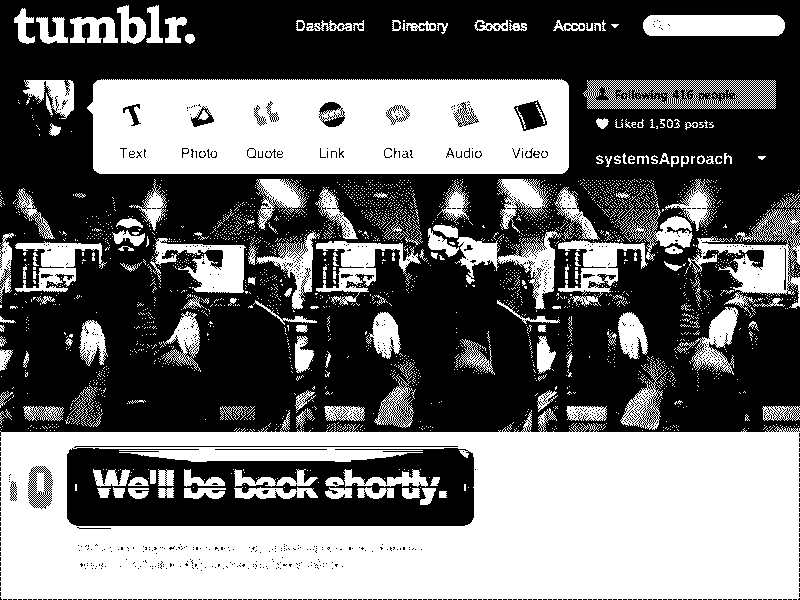 tumblr (1) went down a few daze ago + i (like others i can imagine) sat refreshing my browser windoze wwwaiting + hoping for the return of this platform for conversational cultural exchange. while sum understand tumblr to have lost a hold over New Media Art imaginations, i am still excited by tumblr communities, specific accounts/streams + their artistic potentialities/realities (even or mayhaps mostly when these are not even positioned as artistic theorypractices)
in relation to current events such as #demo2010 in the UK (2) + the #anonops (3) #payback actions online which have taken down Mastercard + Visa in response to the attacks on #Wikileaks (4) the occasional unavailability of tumblr may seem inconsequential, however, for many such as myself tumblr does constitute an active + meaningful platform of Digital Culture. still statements such as this: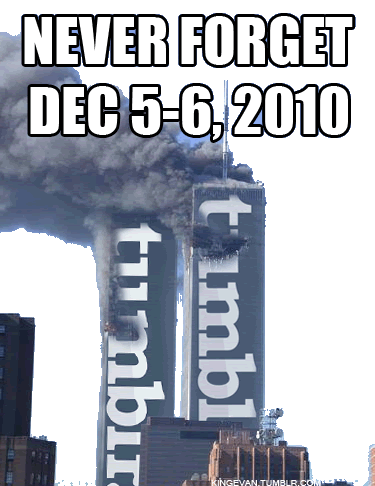 or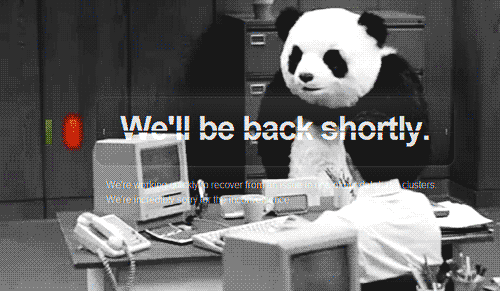 or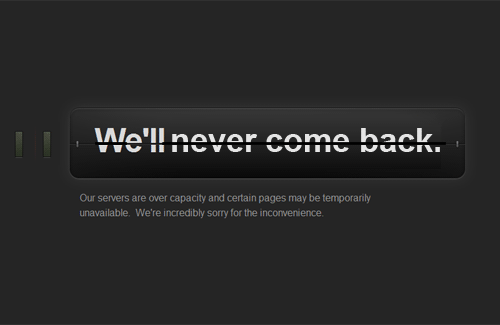 may seem over-performed or mayhaps bitingly sarcastic + bitingly sarcastic + funny or deeply offensive depending on 01s (dis)positions. tumblr's disappearance was in fact connected to/caused by a 4chan /b/ (5) Anonymous Operation, Operation Overlord (6) + to a tumblr Operation, Operation Overkitten (7)
recently, just prior to the tumblr outage, Valerie Brewer, (Chicago-based artist + maker of Untitled Machinima #2) + i were discussing what Brewer referred to as a seemingly "gender neutral current wave to ride" on tumblr. riding waves of tumblr account updates via the tumblr dashboard is for me a very seductive surfing experience which becomes a bewitching stream of collective (un)consciousnesses + for Brewer holds a promise of potential fluidity or neutrality
Untitled #2 - Valerie Brewer (2006)
this is, as Brewer said, contradicted or @ least complicated by the facts that these online representations which stabilize or rather solidify these fluidities in biologically male gendered bodies/actors. this conversation was sparked in part by a discussion of:
Teach Me How To GIF-y: Grassroots Queer Aesthetics in New Media and a Progressive Literary Movement - Colin Fitzpatrick (2010)
http://maryliterary.com/?p=1758
in relation to possibilities of/for tumblr among other New Media Art platforms/social softwares
in my reading of Teach Me How To GIF-y, this statement:

"The opportunity to self-publish has created a situation outside of the formal art collectives and art history narratives, a realm where all of art history can co-exist on and within the same plane in time. It is all the more remarkable that such clear similarities and patterns emerge on their own."

is contradicted by Fitzpatrick's own earlier admission that the tumblrs they are quoting are often Art School rltd (+ many of which are also rltd to the Art School where i work) so thereby clearly connected to formal, institutional, Media Art Historical inspirations + aestheticonceptechniques. i dont believe @ all that these tumblr whirlds are disconnected from 'formal art collectives and art history narratives' but i do agree wit Fitzpatrickr that they are exxxciting new takes on New (+ old) Media/mediations.
when Fitzpatrick writes:

"I could be wrong. The phenomenon could just be a bunch of people entertaining themselves online with similar graphic sensibilities. Either way, it's a thing that can be recognized but has yet to take on an identity of its own."

i agree yes, it is both + so then Fitzpatrick is (constructively) wrong as long as we acknowledge + furthermore embrace non-binaries, non-dualities, thirdMinds + multiple paths _but_ in terms of Brewer's response to the Fitzpatrick post + another discussion she was having IRL (w/those who knew/ knew of/followed a few tumblr artists + events) a problematic emerges. as Brewer identifies these tumblr accounts (@ least those often celebrated/circulated in New Media Art circles) are often not fluidly gendered but are rather rigidly male-made

as a case in point: i was invited + participated in:
SPEED SHOW vol.4: Super Niche
Wednesday, 27th Oct. 2010
http://fffff.at/speed-show-4-wrap-up/
ARAM Bartholll, the curator, also asked me if i would recommend anyOne. he had alrdy chosen my:
lolitacoverrmx (for ARIEL REBEL'S HAUNTED GRÄFENBERG SPOT + Entro MC) - jonCates (2010)
http://systemsapproach.net//2010.10.27/
which is inspired by + reworks content from a tumblr i follow called ARIEL REBEL'S HAUNTED GRÄFENBERG SPOT so i suggested he incl this tumblr as an artwork in the show, saying: "ariel is an artist/person i know/follow from/on tumblr. she says of herself:

"I'm Ariel. I'm a regular girl from Quebec, Canada who's just trying to have fun in her life! I'm an exibitionist of nature and I love to try new things!"
she's 24 + she runs her own porn site: www.arielrebel.com this is a Wikipedia entry about her: http://en.wikipedia.org/wiki/Ariel_Rebel this is her tumblr: http://arielrebelshauntedgrafenbergspot.tumblr.com but of course i cant be certain her tumblr is actually her :)"
this response of mine materialized sum specific fantasies, i.e. that the tumblr ARIEL REBEL'S HAUNTED GRÄFENBERG SPOT would/could be made by 'the real' Ariel Rebel. my response also revealed that i do not in fact know who creates ARIEL REBEL'S HAUNTED GRÄFENBERG SPOT but that i am enrapt in/by the fantasy that the person making the Ariel Rebel project is also making ARIEL REBEL'S HAUNTED GRÄFENBERG SPOT
to which Bartholl replies: " haha omg ... should we include her as well ? ( always few girls around ) but she has just the tumblr, right?" so i contact 'her' via 'her' tumblr + get a positive reply to incl'ing the tumblr in the show to which i reply to ARAM: "...ok, so, as you prolly alrdy saw b/c i CC'd you on it "jamie y" is the name on the gmail of the person behind the tumblr account: http://arielrebelshauntedgrafenbergspot.tumblr.com based on their posts to dump.fm i dont think they are actually Ariel Rebel + i think they are actually male but who knows! ;)"
to which Bartholl replies: "HAHA, kwl nice! lets go for it! it s hard to imagine that s her ... ;-)"
...which is just to say that this problematic, a standard/unresolved problematic of patriarchy, needs to be discussed + questioned regardless of or in fact in deeper relations to the identifications/positions of those we enthusiastically follow +/or 'always reblog' on platforms that inspire in me not a difficulty of imagining identities but rather a desire for precisely the fluidities +/or neutralities +/or destabilizations/decentralizations of identities that Brewer identifies + Fitzpatrick points towards
// jonCates
CHICAGO 2010
COPY-IT-RIGHT
1. http://www.tumblr.com
2. http://twitter.com/#search?q=demo2010
3. http://twitter.com/#search?q=anonops
4. http://twitter.com/#search?q=Wikileaks
5. http://boards.4chan.org/b/
6. http://encyclopediadramatica.com/Operation_Overlord
7. http://encyclopediadramatica.com/Operation_Overkitten