2012: THE DAZE DITHER D00M CRASHED
Patrick Quinn && Alfredo Salazar-Caro interviewed by jonCates (2012)

INTRO:

Chicago is home to various musical moments. Currently, from the innovative moves of Cheif Keef and Young Chop, referred to as New Chicago, to the superniche tumblr energy of Seapunk, Chicago's music culture knows the rapid movements of reinvention. Among New Media Artists, Chicago is also known as home to a 'Chicago School of Glitch Art' as well as being 'the birthplace of Dirty New Media Art'. When all of these aspects combine online and AFK (Away From Keyboard) while referencing the histories of Chicago House parties, Industrial Culture in our post-industrial decline and Noise Art / Music in the heat of summer 2012, looking forwards to the ends of the worlds, a result is this: An Introduction to / Retrospective of Mayan New Media Art: the POST-DIRTY NEW MEDIA, APOCALYPTIC, END TIMES AWARE ART!

And whois at the intersections of these moments / movements / momentums? Patrick Quinn && Alfredo Salazar-Caro have already taken these Chicago-based end times on the road through the rustbelt, presenting at the FLASHFL00D event at Little Berlin in Philadelphia; Quinn is curating a DITHER D00M event this upcoming Saturday, May 12th at 6 PM at The Nightingale in Chicago and is currently planning a summer 2012 tour. They are alrdy connected internationally through darknets, deaddrops, sneakernets, USB drives, tumblrs, Noise shows and mixtapes to other like minded End Times Aware Artists and Musicians. Quinn's curatorial program speaks to this situation: Quinn has assembled Animated GIFs made specifically for this event by artists such as Kim Asendorf, Michael Manning, Max Capacity, A. Bill Miller, Theodore Darst, Eric Fleischauer, Daniel Temkin and Shawne Michaelain Holloway to name a few names in this game of End Games.

+ from my owwwn perspective, in my ripe old age of late 30s, situated in the Midwestern Wastelands of these United States, i am alrdy an old hat among Computer Magicians, Glitch Artists && Noise Nomads. so when a young crew comes along that references the work of experienced beards such as myself but breaks traditions as they proclaim doomsdays, i listen closely to their end-times proclamations. is Glitch Art over? have we reached the end of days for Dirty New Media? && if so, then what?! or mayhaps if then, so what?! ...their answers are: DITHER D00M, Mayan New Media && other forms of End-Times Aware Art!

2012: THE DAZE DITHER D00M CRASHED
Patrick Quinn && Alfredo Salazar-Caro interviewed by jonCates (2012)

INTERVIEW:

jonCates: How did DITHER DOOM first end?

Patrick Quinn: It was a synesthetic experience. If I recall correctly, I first saw the white light, and then the white noise slowly faded in. White noise became a reptilian hiss, the hiss became flesh ripping feedback. I closed my eyes, and then re-opened them, everything was pixelated. Then nothing.

Alfredo Salazar-Caro:
First there was the total eclipse.
All was encompassed by darkness.
Then, slow and massive, the sun approached with the power of one billion subs.
All was (bit)crushed under it's brøøtal power.
†††††††††††††††††††††††††††††††††††††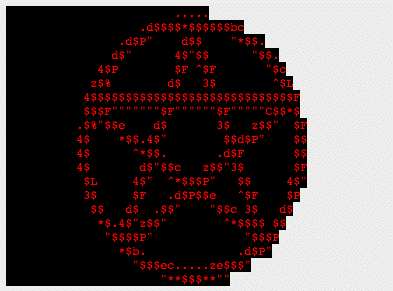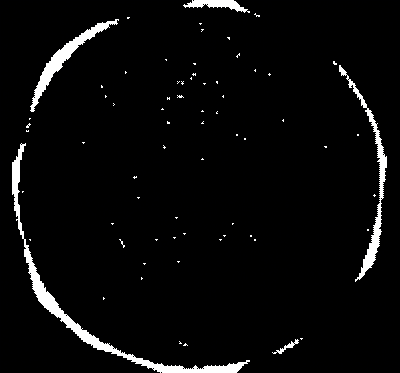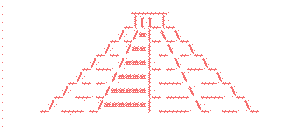 Patrick Quinn: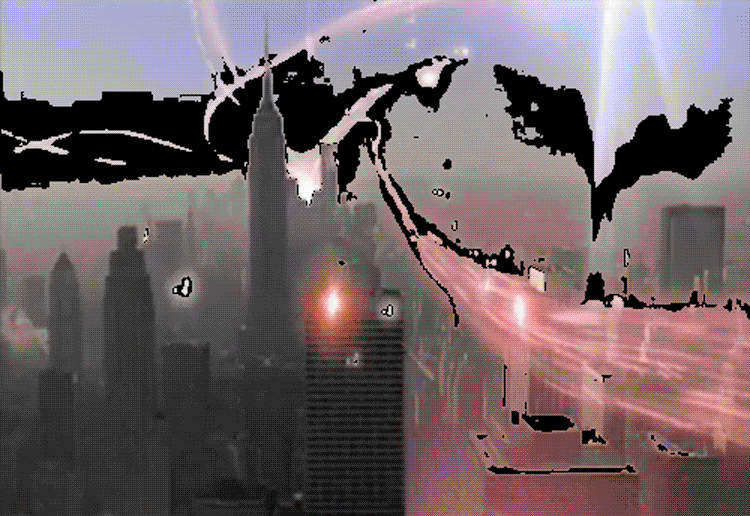 jonCates: nowww, just to clarify for those who may not yet have been aware, DITHER DOOM is the musical genre associated w/the Mayan New Media Art movement correct? DITHER DOOM has been described as incorporating the sounds of nihilistic joy + an overwhelming sense of forlornness. DITHER DOOM has also been compared to the experience of listening to 1990's IDM (Intelligent Dance Music) slowed to a bitcrushed crawl through frozen midwastelands. are there specific techniques that these musicians/artists are using to achieve these poetics? + are there specifics to DITHER DOOM, i.e. could we reverse engineer the algorithms found in this musical genre?

Patrick Quinn: Yes Exactly. DITHER DOOM is the musical genre associated with Mayan New Media Art. DITHER DOOM is simultaneously an aesthetic sensibility and also a philosophical preset. Personally, what I remember most about listening to DITHER DOOM is what you said, a nihilistic sense of joy because I was aware that the end was coming and unchangeable. Others have described it differently, feelings of forlornness and overwhelming sadness. The sound was almost ineffable, undoubtedly influenced by IDM, but also industrial and power electronics. It was slow (unlike IDM), patternistic (like IDM), crushed down to nothing/dust, and bitter cold (as if there was no element of humanity present). Pitch shifting was obviously integral to the DITHER DOOM "process", as was the use of white noise and downtuning. However, the great thing about DITHER DOOM was how different bands/individuals translated their own feelings of the end of the world differently, and thus, the eclectic canon that is D.D. So yes, there were different interpretations of what it was, which made asserting the fact that you were a D.D. band interesting.

jonCates: turning towards the Mayan New Media Art movement, the movement is often also referred to as End Times Aware Art. do you think of these 2 categories as mutually beneficial? in other words, are there End Times Artists that are not Mayan? Mayan New Media artists that are not End Times? have you seen any conflicts or complications arise between these crews, cultures, categories? or are they supportive of 01 anothers?

Alfredo Salazar-Caro: Although the most recent prediction of the End Times is derived directly from Mayan scriptures, it affects the world at large. The mass paranoia that is capitalized by the Mayan New Media Artists can be felt across nations, races, genders, tumblrs and facebooks. Neither solidarity nor animosity exist between M∆Y∆N New Mediaers and D1TH3R DØØMers, only the mutual knowledge that everything that begins must also end.




Patrick Quinn: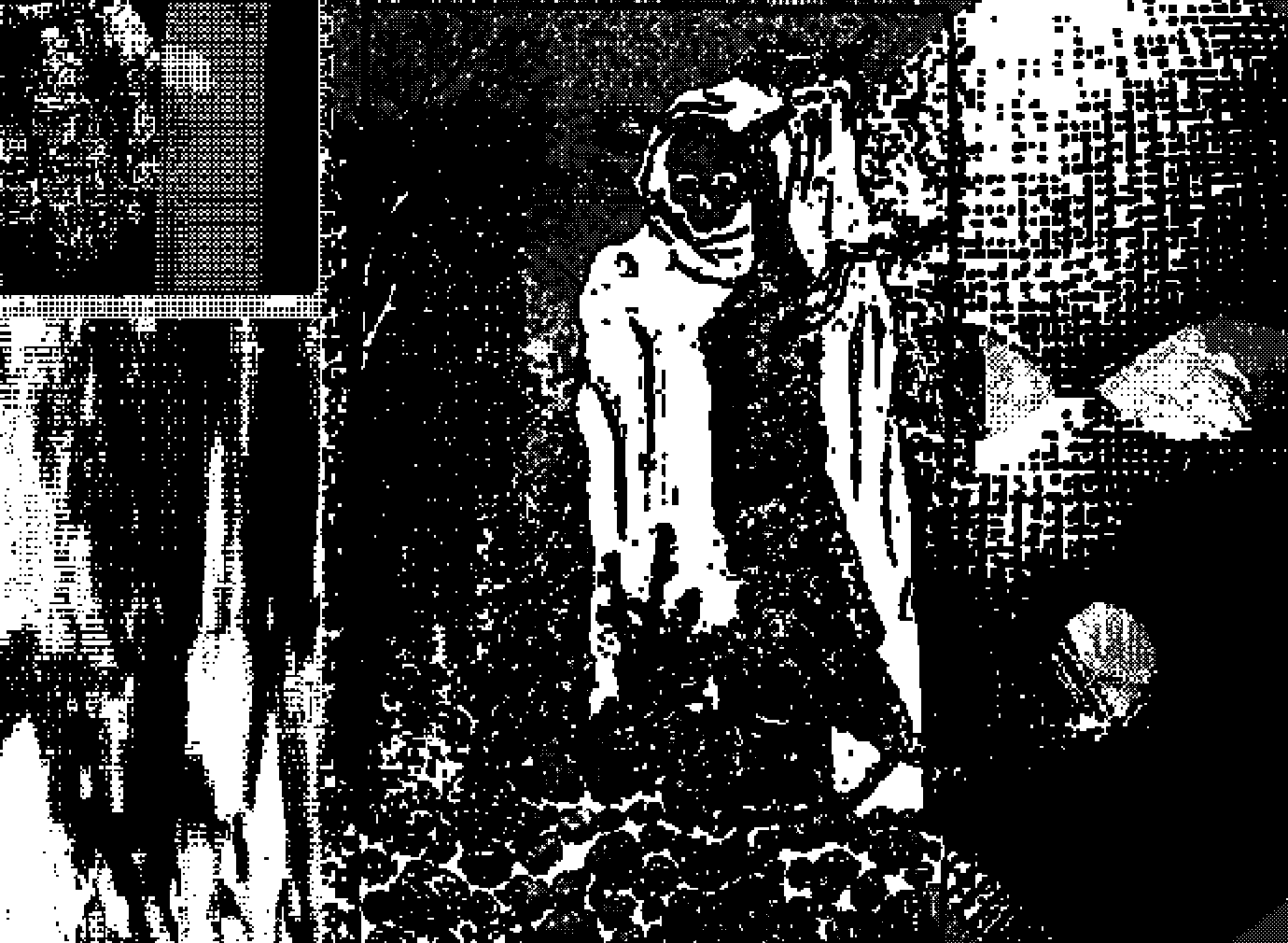 jonCates: on the dirtier sides of these post Dirty New Media movements, Media Art Hystorians have observed that your movements share features w/Dirty New Media in that you have a focus on problematizing while also aestheticizing glitches + errors as cultural critique(s) on our natures/technologies. still, i wonder about another set of desires +/or connections to dirtiness in content && context... among projects && aestheticonceptechnics such as MAX CAPACITY's Pixel Smut publication: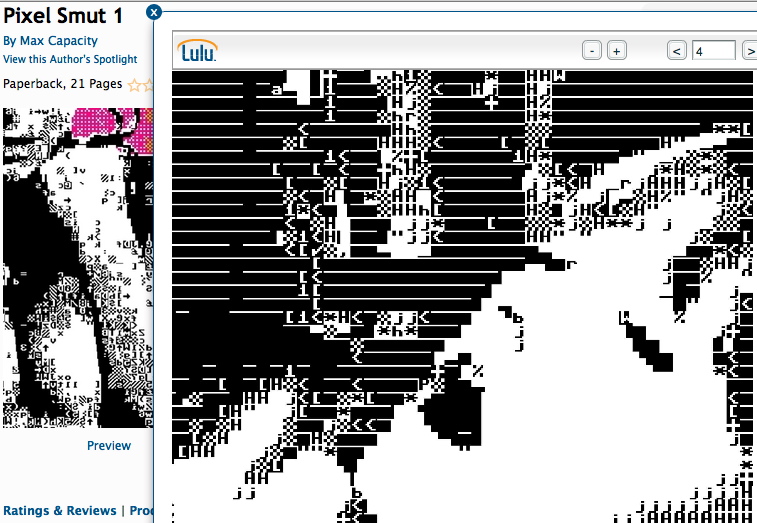 or tumblr's such as LOVECAMP: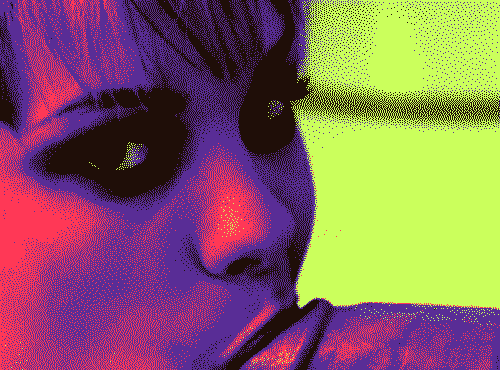 && Porn Glitches: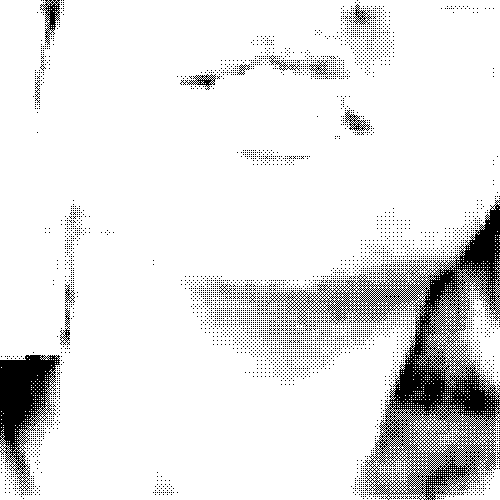 , is it important to understand dither-fetish as expressing a sexualized approach to bitcrushed compression? + if so, what makes limited palettes, compression artifacts && lossy formats so sexxxy?!

Patrick Quinn: I think the hard edges/dithered/pixelblushed/binary_bodies aesthetic which clearly grew out of Dirty New Media, is championed by these post Dirty New Media Movements in large part due to the
physical/symbolic nature of compression. There is a certain "lossy" nature involved with dither, which is mysterious and unknown, and these characteristics lead to fetishism in my mind. So yes,
I would say that bitcrushing is in many ways an extension of subconscious desire, and undoubtedly, the lossy format plays a large role in this. but also on a more symbolic level, if you examine the language of these
compressions, one can't help but to notice its physicality ("crushing", "dithering"), which in turn can lend itself to provocative themes.

Alfredo Salazar-Caro: I think that there is a sexiness to having the power to break something as metaphysical as data. I think it creates a more "raw" relationship between man and computer. One could even call it a more physical relationship.
In searching for these "raw"/"physical" qualities in these aesthetics we inevitably end in eroticism/corporeal desire.
Also, the crushing/glitching/distorting/ of images create a type of unintentional censorship. This evokes nights of attempting to watch porn on cinemax and catching only small glimpses of voluptuous bodies through the static.
This type of voyeuristic anticipation is certainly found in works such as LOVECAMP //glitchporn//adulteryyy.com/

To get dirtier with these POST-DIRTY NEW MEDIA Artists, DITHER D00M Musicians and otherwise APOCALYPTIC, END TIMES AWARE ART goto Quinn's DITHER D00M event this upcoming Saturday, May 12th at 6 PM at The Nightingale in Chicago as a part of SWAG PARTY: Emerging Curators Showcase. The Nightingale is a rough and ready microcinema dedicated to screening emerging work across film, video, and new media genres and aims to support Chicago's vibrant cinema community:

The Nightingale
1084 N. Milwaukee
Chicago, IL
60642

http://nightingaletheatre.org

LINKS

Patrick Quinn
http://adultlifesciences.com
http://aduult.net
http://adulteryseminar.tumblr.com
http://adulteryyy.com

Alfredo Salazar-Caro
http://www.alfredosalazarcaro.com

jonCates
http://systemsapproach.net

Cheif Keef, i.e.
http://www.youtube.com/watch?v=eS8OMv8VF70

Young Chop
http://www.myspace.com/youngchop88

Seapunk, i.e.
http://www.chicagoreader.com/chicago/seapunk-twitter-tumblr-ultrademon-z...

Chicago School of Glitch Art
http://rosa-menkman.blogspot.com/2011/08/glitch-art-spheres-organized-gr...

Chicago, the birthplace of Dirty New Media Art, i.e.
http://chicagoartmagazine.com/2011/10/dirty-new-media-art/

FLASHFL00D event at Little Berlin in Philadelphia
http://littleberlin.org/flashfl00d/
http://littleberlin.org
http://glidottcslashh.tumblr.com/post/20397968013/leetusman-last-night-w...

DEAD DROPS
http://deaddrops.com

Kim Asendorf
http://kimasendorf.com

Michael Manning
http://www.themanningcompany.com

Max Capacity
http://maxcapacity.tumblr.com

A. Bill Miller
http://www.master-list2000.com/abillmiller/

Theodore Darst
http://theodoredarst.net

Eric Fleischauer
http://ericfleischauer.com

Daniel Temkin
http://danieltemkin.com

Shawne Michaelain Holloway
http://missholloway.tumblr.com

MAX CAPACITY's Pixel Smut
http://www.lulu.com/shop/max-capacity/pixel-smut-1/paperback/product-188...

LOVECAMP
http://lovecamp.tumblr.com

Porn Glitches
http://porn-glitch.tumblr.com

ASCETICHARLOT
http://soundcloud.com/asceticharlot

BAD NEW FUTURE CREW
http://soundcloud.com/badnewfuture